Flour sack towels have been around since the 1850's when grain mills started shipping flour in thick cotton sacks instead of heavy wooden barrels. Resourceful housewives soon realized that the bags' sturdy fabric was way too useful to be tossed out and started using the bags to make kitchen towels, among other things.
Why are they sometimes called tea towels? Tea towels originated in 18th-century England and were used alongside tea sets. These tea towels were dainty and absorbent, and usually made from linen.
I like to think my towels are a cross of these two ideas -- pretty enough to serve with tea, but sturdy enough to use as a kitchen towel!
Here are a few ways to start using your towels:
LINE A BASKET
Line the bottom of a gift basket and fill with fruit, homemade jams, or bread. You can also cover the basket with a towel -- this is a great way to keep rolls warm before serving.
WRAP A GIFT 
Wrap a bakery box of cookies in a flour sack towel and tie with a ribbon for a unique and useful packaging idea!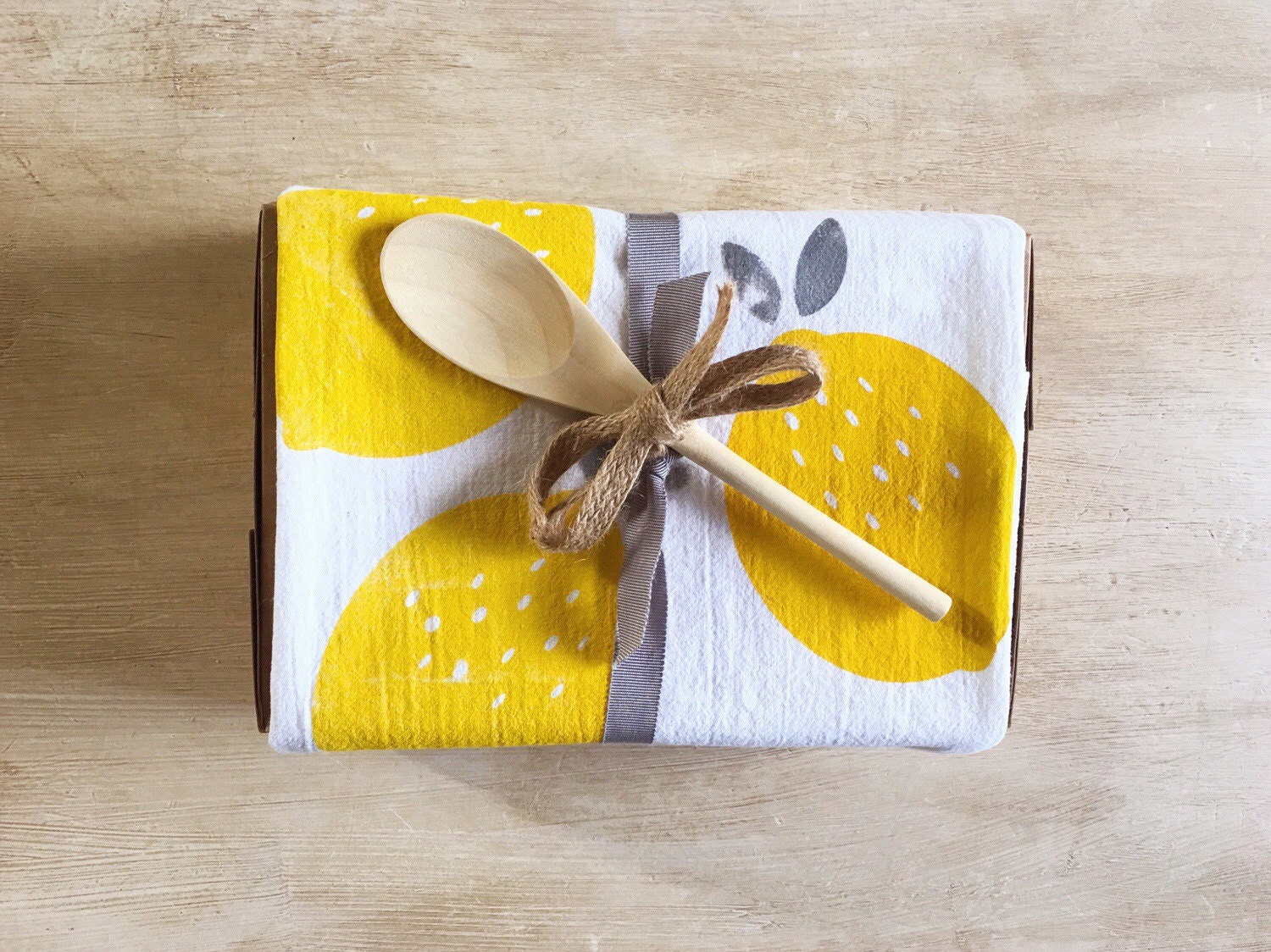 DECORATE YOUR KITCHEN
Drape a towel over a kitchen sink, an oven door handle, or tuck it into a kitchen cabinet door.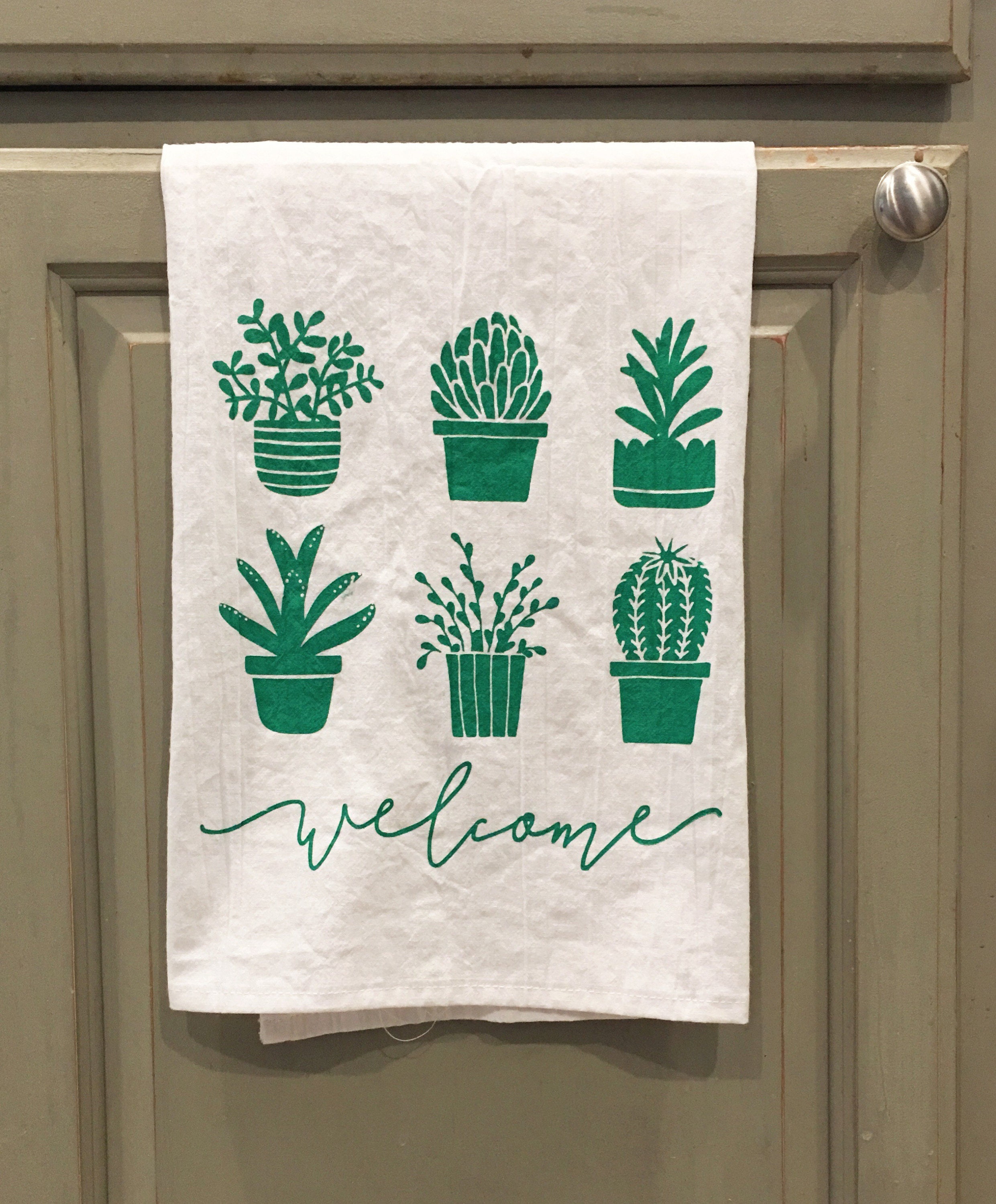 SET THE TABLE
Place a towel under a place setting and use as a placemat, or fold it and use as a napkin.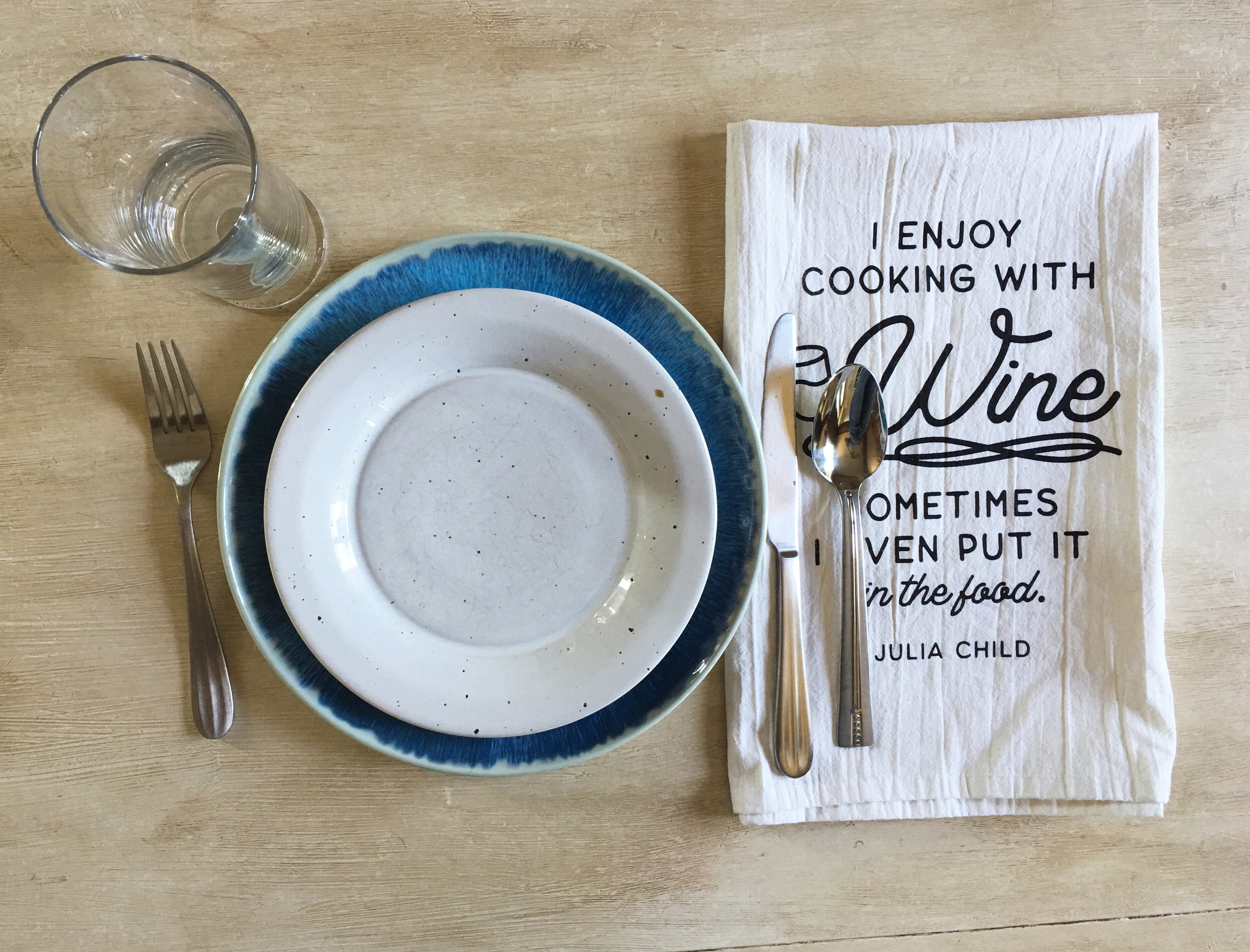 CLEAN YOUR COUNTER
Go ahead... it's okay! You can use a flour sack towel just like any other kitchen towel, it's machine washable!