I always look forward to the Holidays because I get to take a small part in making someone's holiday season happier when you send a gift from my shop. I've been hard at work putting together some new gift baskets and designing new greeting cards. Here's a few ideas to get you started!  
 >Click here to see my entire Holiday gift collection  
GIFT BASKETS
I hear you loud and clear y'all... you love my gift baskets! So I've been making more of them. I have two new Christmas-themed baskets this year!
Texas Christmas Favorites Gift Basket 
This basket comes with a big Texas-sized bar of Peppermint goat's milk soap, a Texas-themed flour sack towel, a Merry Texas Christmas Y'all greeting card, and a wood Texas Christmas ornament. And there is an option to add a scented candle!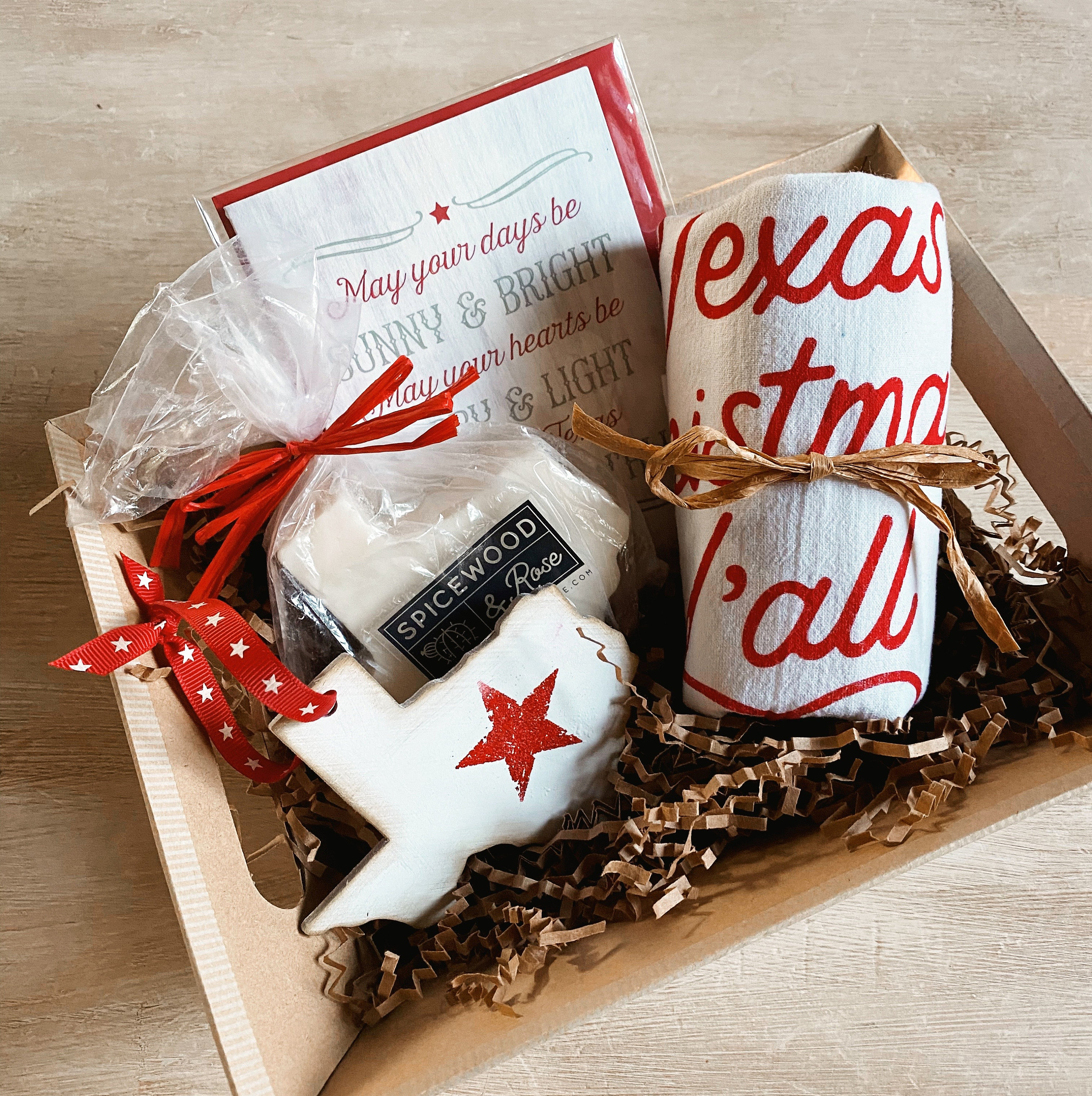 ---
Christmas Tea Towel, Cinnamon Pecans, and Peppermint Soap Gift Basket 
This basket features a favorite-- my Cinnamon Pecans. I make them with farm-fresh local pecans, and they are delicious! Choose from several different flour sack towel designs. The peppermint soap bar is in a cute snowflake shape for the holidays!
---
Texas Christmas Towel & Soap Gift Set  
I have printed this design on a slimmer cotton towel so it can easily fit inside a bath towel ring. This towel and peppermint snowflake soap set is a fun way to dress up a powder room for the holidays!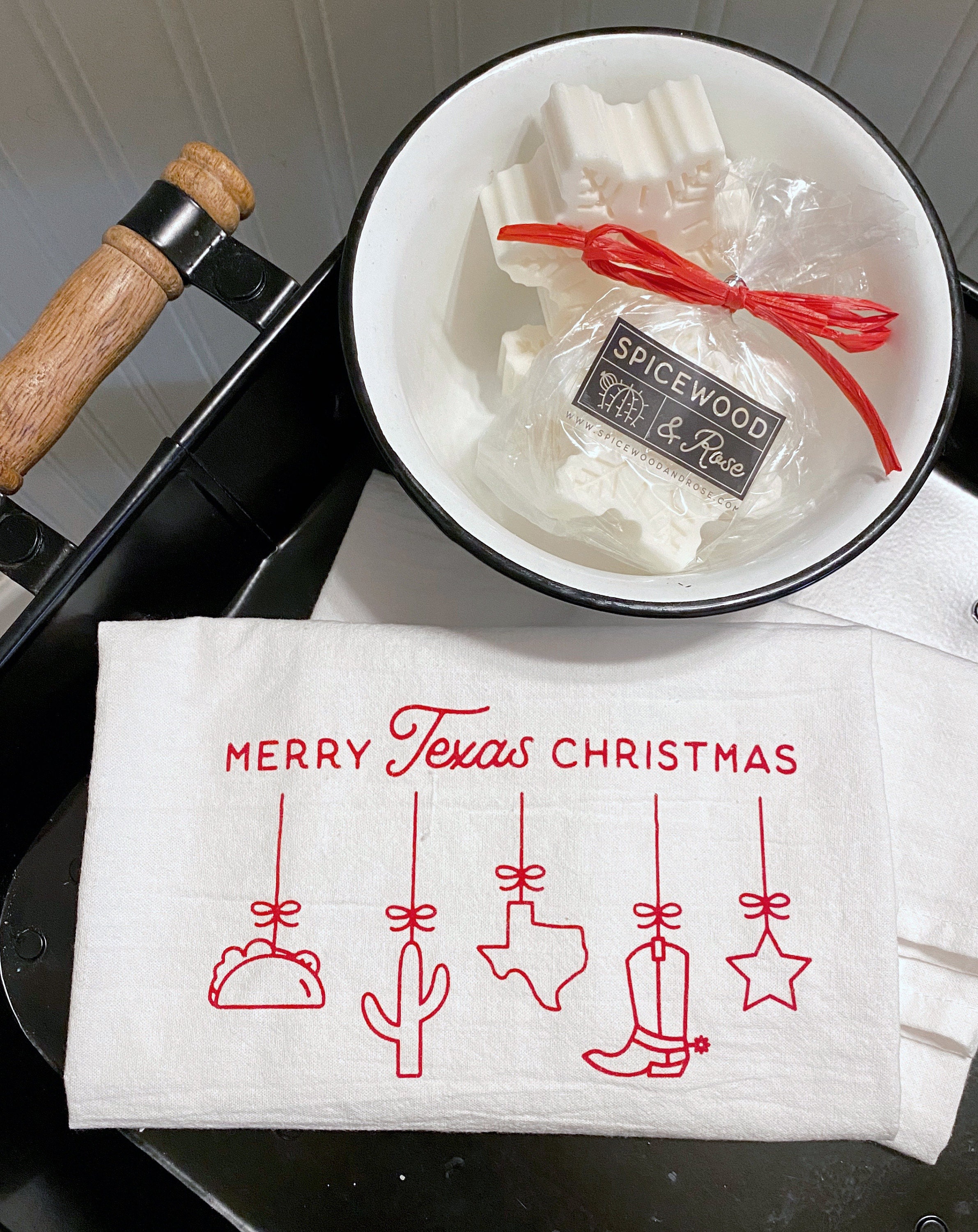 ---
OTHER GIFT BASKETS
 Looking to send someone a little Texas love? Visit the Gift Baskets & Sets section of my website for even more favorites, like this Texas Bluebonnet basket.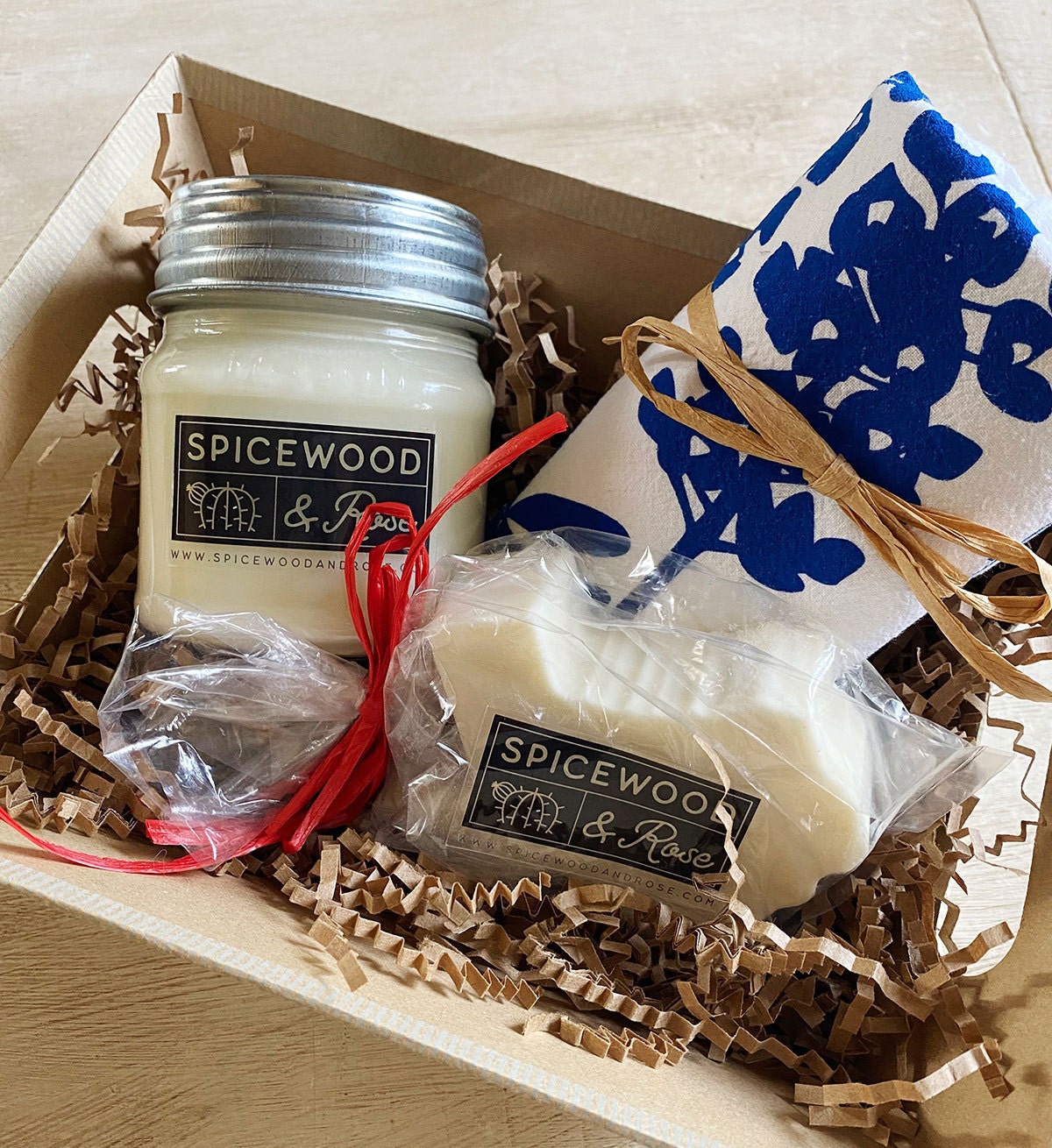 ---
CHRISTMAS FLOUR SACK TEA TOWELS
Looking for a single flour sack tea towel? I have lots of designs to choose from. Here are just a few! See them all here.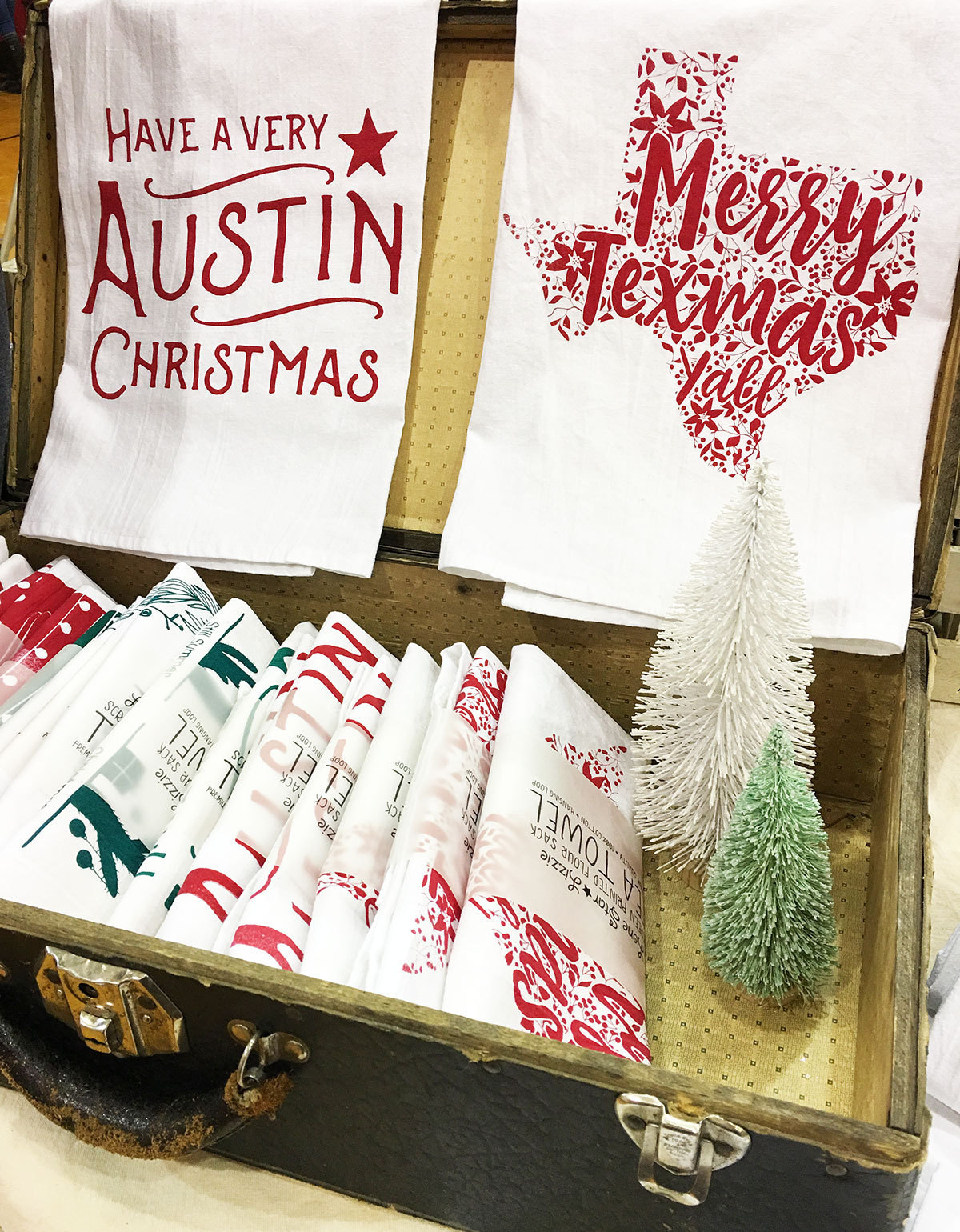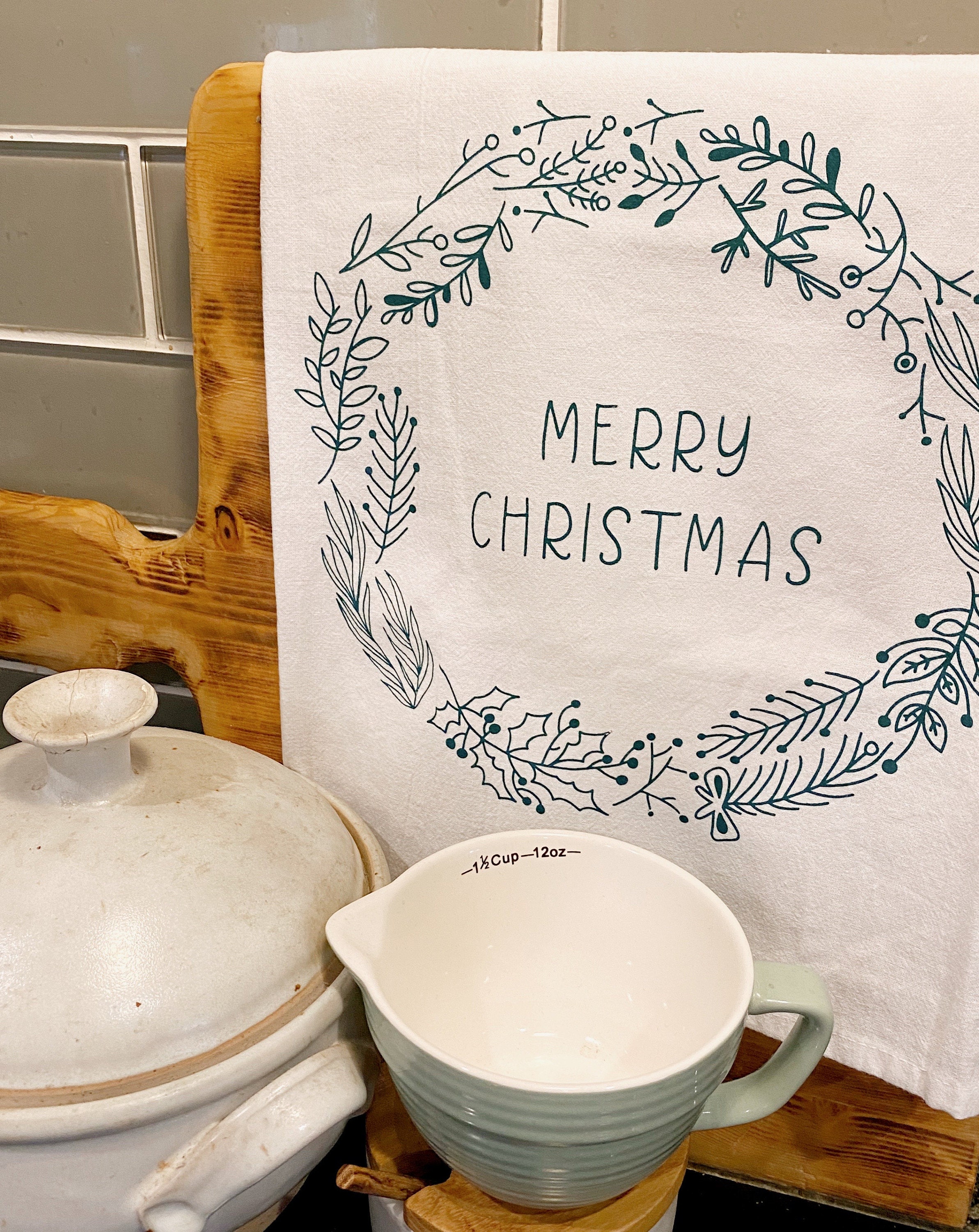 ---
GREETING CARDS
If you're sending a gift to someone direct from my shop, complete it with a greeting card! I will even personalize a message inside the card for you. Here are a few of my favorites, and there are lots more designs to choose from! Want to order my greeting cards in larger quantities? Contact me or visit this blog post to learn how.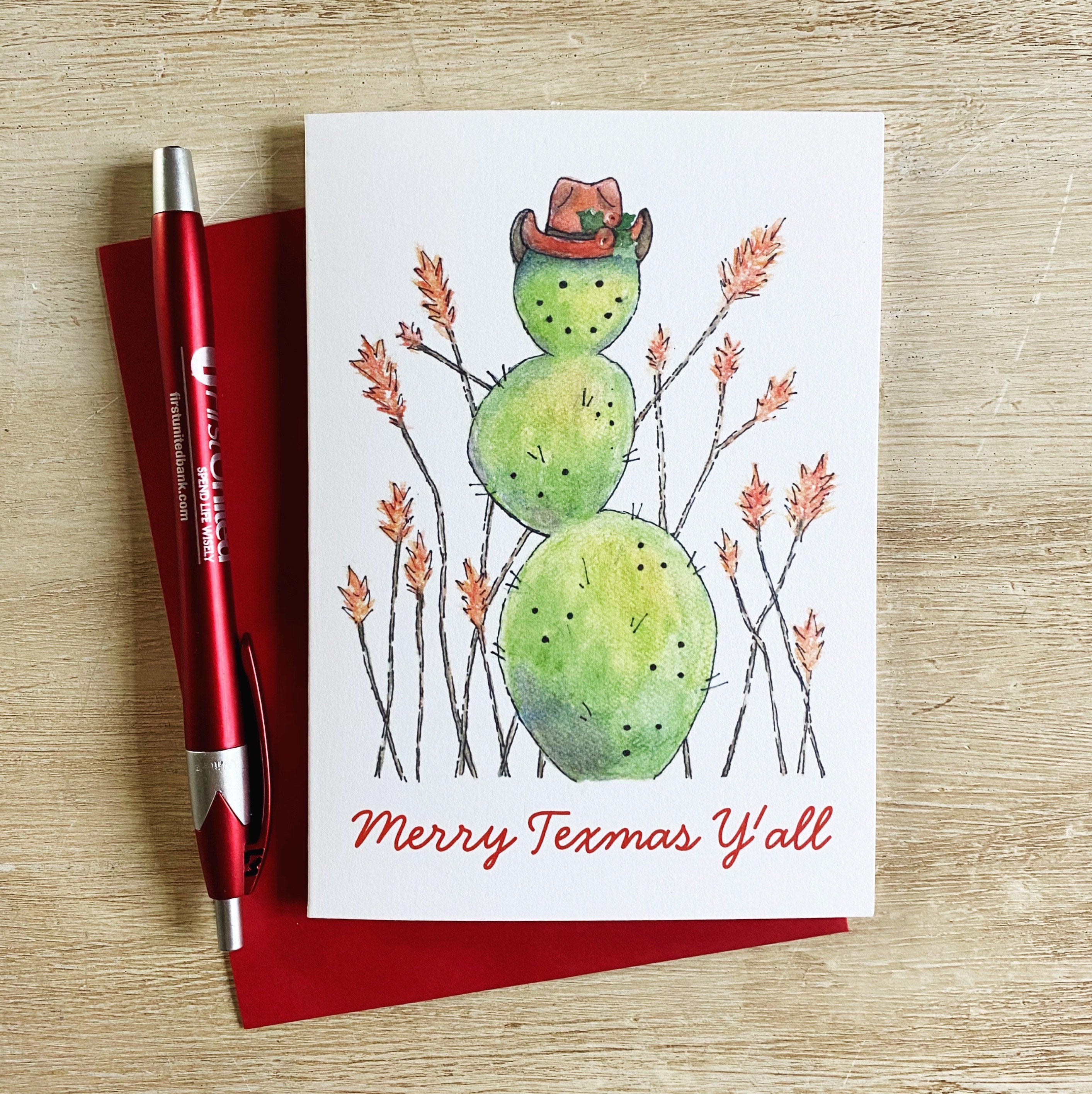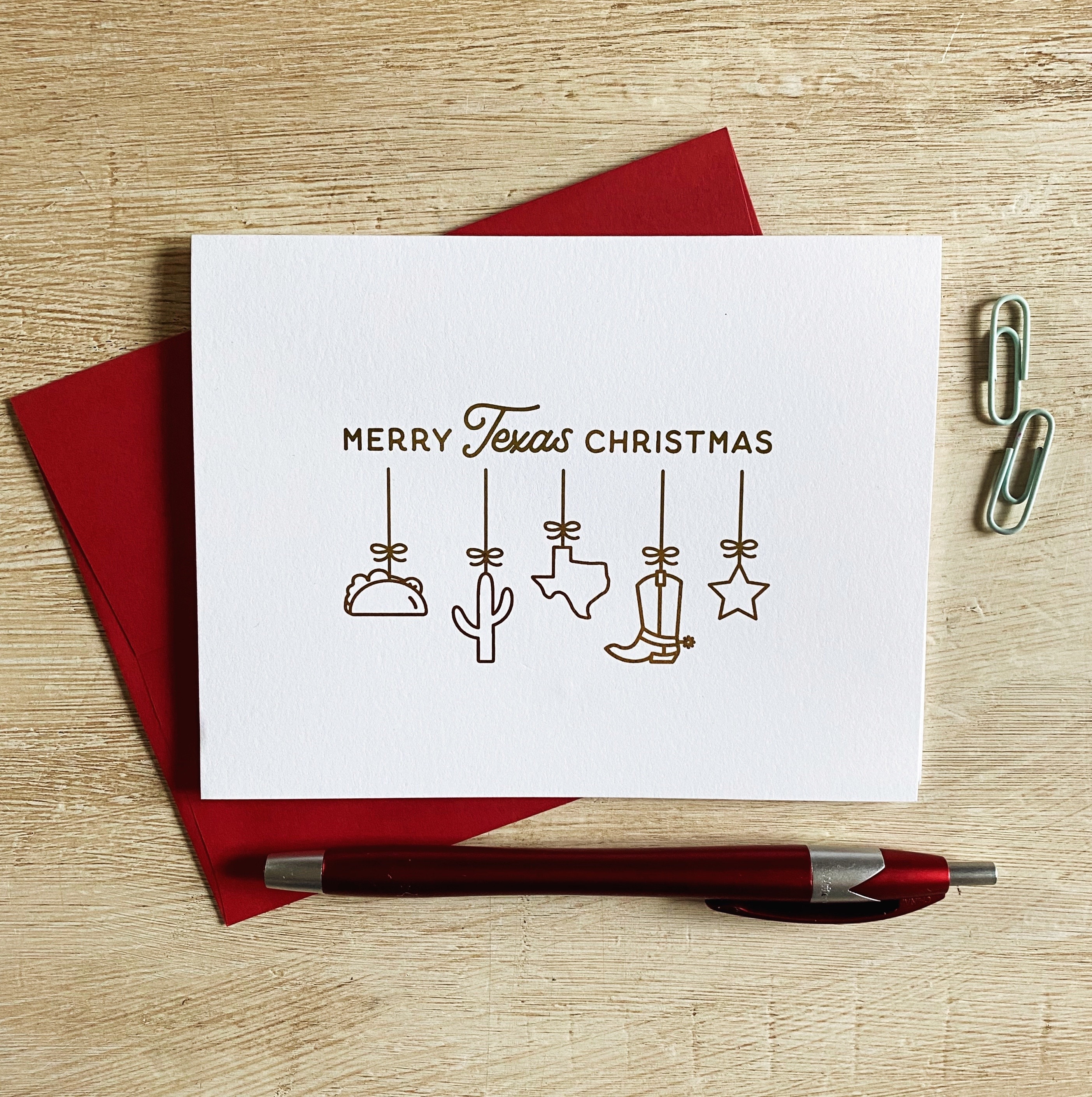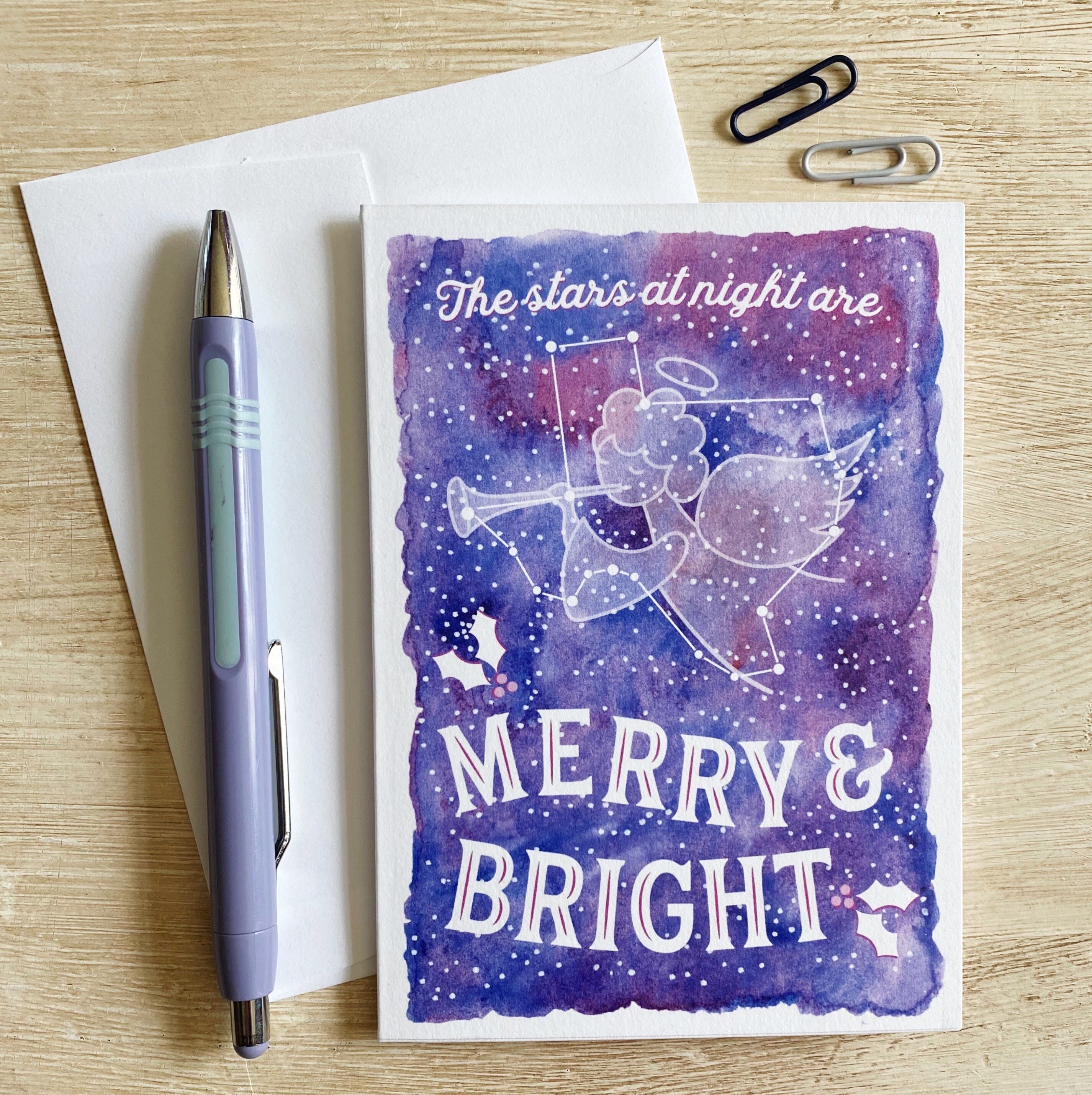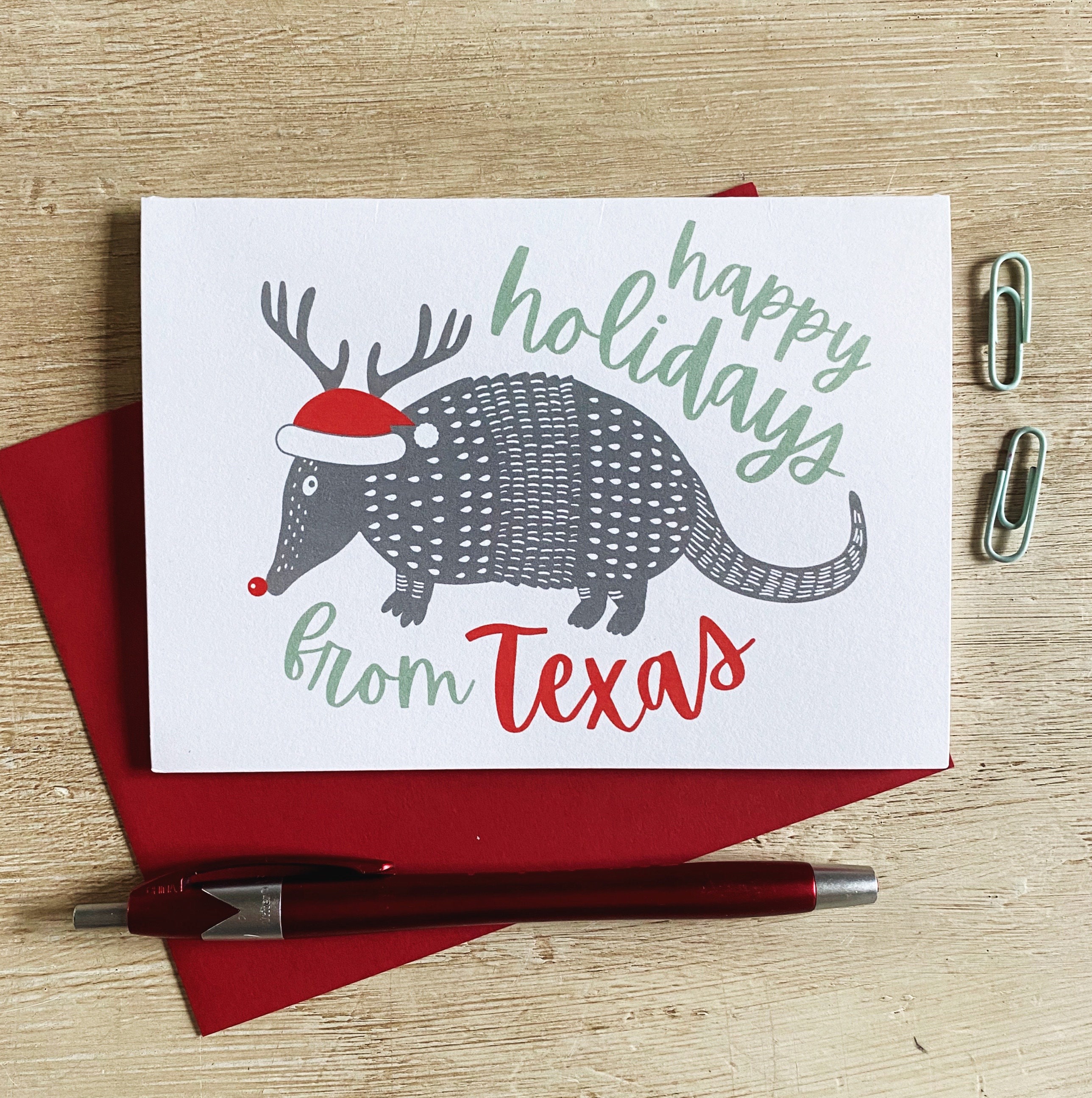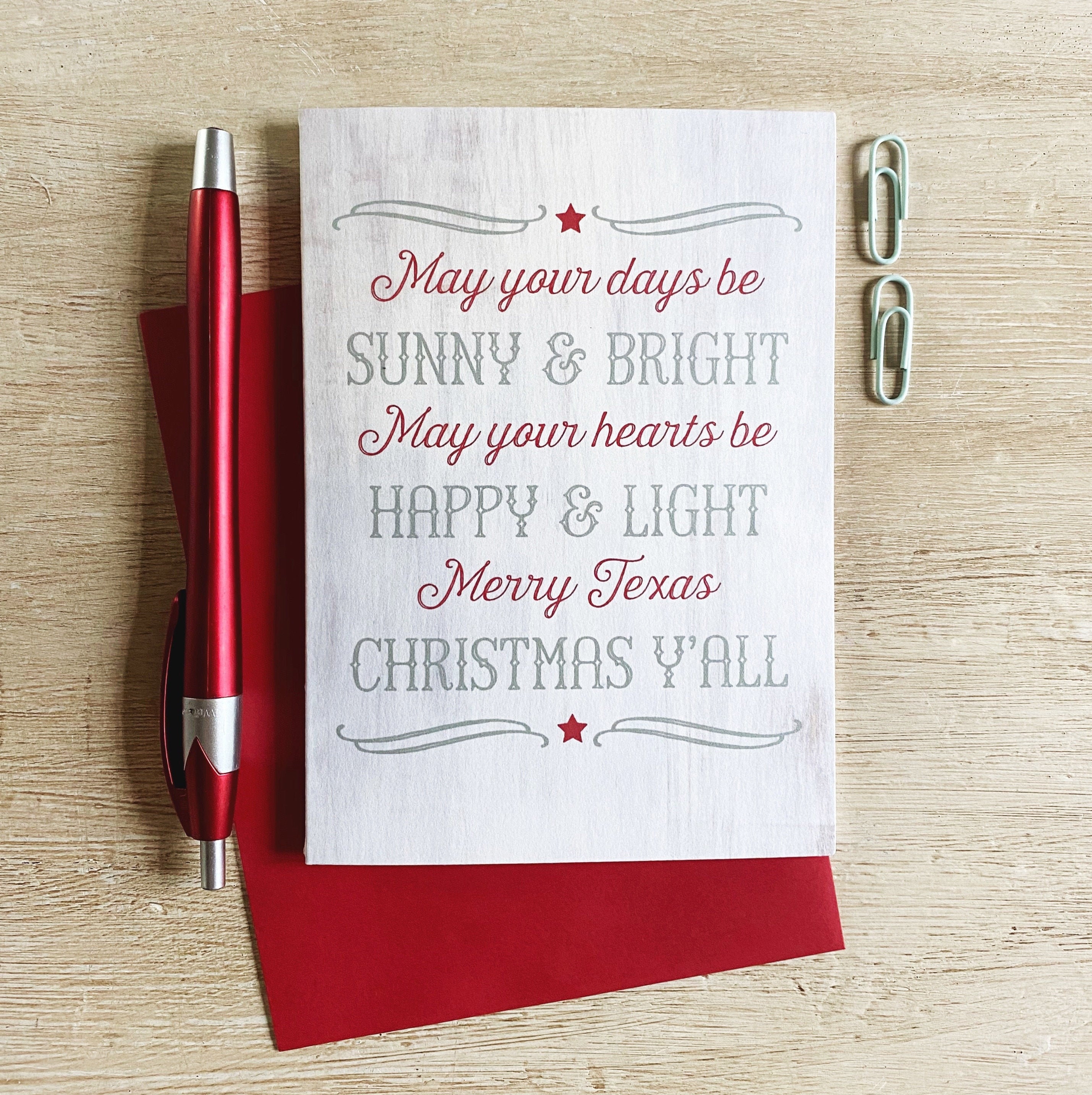 Wishing y'all a Sunny & Bright holiday season!