One of my favorite ways to create art is with watercolor pencils and ink pens. It's easier than it looks, give it a try! The great thing about drawing florals is that the more organic they look, the better–so it's an easy subject to draw. Below are the art supplies I use and a few tips to get you started.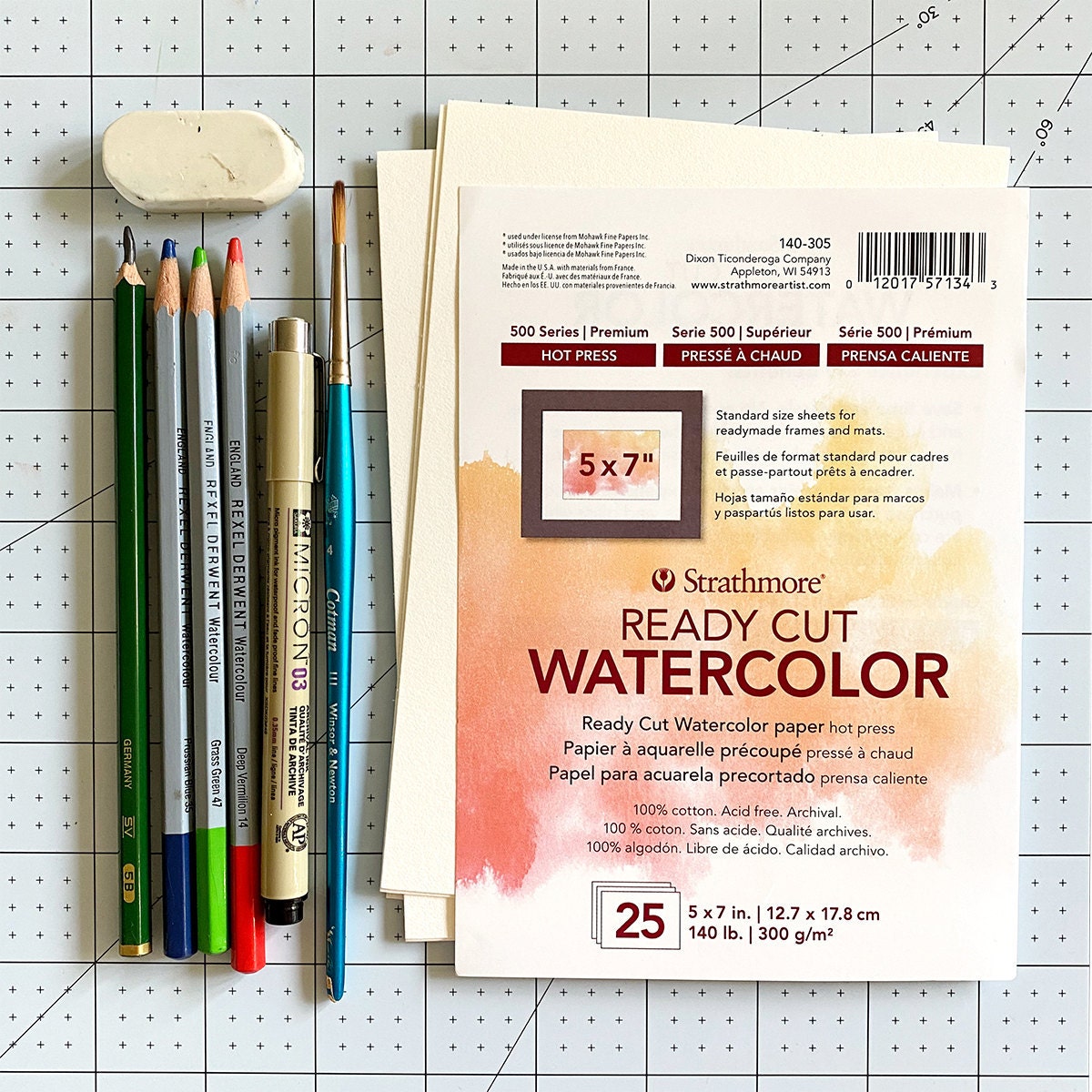 ART SUPPLIES:
1) Waterclor Pencils. Any brand will work, but I suggest purchasing a set meant for professional artists for better quality and results.
2) Small watercolor paint brush
3) Graphite pencil & art eraser
4) Watercolor paper. I like Strathmore Hot Press.
5) Black Pen. I like Sakura Micron pens.
DRAWING YOUR FLORALS
I like to start with a photograph I've taken, and I do a loose sketch with a graphite pencil. I then take my watercolor pencils and start coloring in the sketch. Mix and match colors! If you take a close look at my Texas Bluebonnet drawing above, you'll see a few colors in the flower petals–I used two different shades of blue and a purple pencil. Don't press down on the waatercolor pencils too hard, you'll find a little color goes a long way once you add water (you may want to play around with your watercolor pencils a bit beforhand to see how they work.) 
After you have your drawing in watercolor pencil ready, use a small paintbrush to add water and blend your colors. It doen't take much water!  Let it dry, and then use an art eraser to remove any graphite pencil marks you don't want to keep.
After your drawing is completely dry, loosely trace your drawing with a black Micron pen. I keep my pen strokes very light and organic. That's it!
Gift idea: Draw on watercolor paper greeting cards and send someone special your original artwork. Who wouldn't love getting this in the mail?!